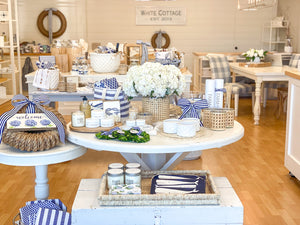 We combine our love of home decor with our passion for coastal, casual and classic design.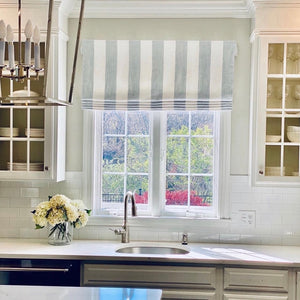 We combine our love of home decor with our passion for coastal, casual and classic design.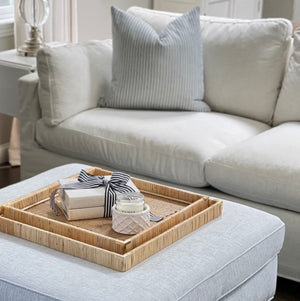 We combine our love of home decor with our passion for coastal, casual and classic design.
What Our Customers Are Saying About Us
I started with my living room, and have since had White Cottage design curtains for my kitchen, office, bedroom, dining room and bathrooms. They listen, provide creative and practical suggestions, respect my budget, and are a genuine pleasure to work with. I could not recommend them more!

Theresa F.
Love, Love, Love White Cottage ! Window treatments to compliment every style and taste with great customer support on ideas and decorating tips. I love their gift box sets- always have something to make it easy for me to gift to others and sometimes for myself

Donna G.
White Cottage is a wonderful place to shop! Every time I go I find beautiful gifts for the people In my life. The offerings are superior in quality and quantity. I find the staff helpful, knowledgeable, and friendly.

Christine O.
Store is festive for every season. Love the nautical/beach themes inside. I have ordered custom drapes and valances from White Cottage and they are beautiful. The fabrics to choose fromOur all beautiful. Thankfully Alicia and Cheryl are there to help choose what would look best in your home if want the help.

AnneMarie B.
White Cottage is one of my favorite places to shop! They have unique gifts and home decor.. White Cottage is my go to when I need that special gift for someone (or for myself!). Alicia and Cheryl are so warm and friendly and they put their heart and sole into their beautiful store.

I have also used White Cottage to make window treatments for my kitchen and bathroom. The quality is amazing and the price point is so affordable. Linda was so great to work with and so professional.

I highly recommend White Cottage!

Leslie A
White Cottage has had me covered for everything! They made my living room drapes! They put together and sent 5 Christmas gift boxes to family in other states! They carry my favorite chocolates (Harbor Sweets); which I frequently pick up for hostess gifts! They recommended a wallpaper person to wallpaper my bathroom! Fabulous! I purchased a beautiful necklace for my daughter - then bought one for myself! :) These ladies do it all!

Terri R.

Los Angeles, CA
We offer our customers items that we would put in our own homes and truly love. We also have always operated on the principle that "custom can be affordable", and we think our customers appreciate our ability to work with many different homes and budgets. We both operate the business with integrity, perseverance, innovation and respect for each other and our team.